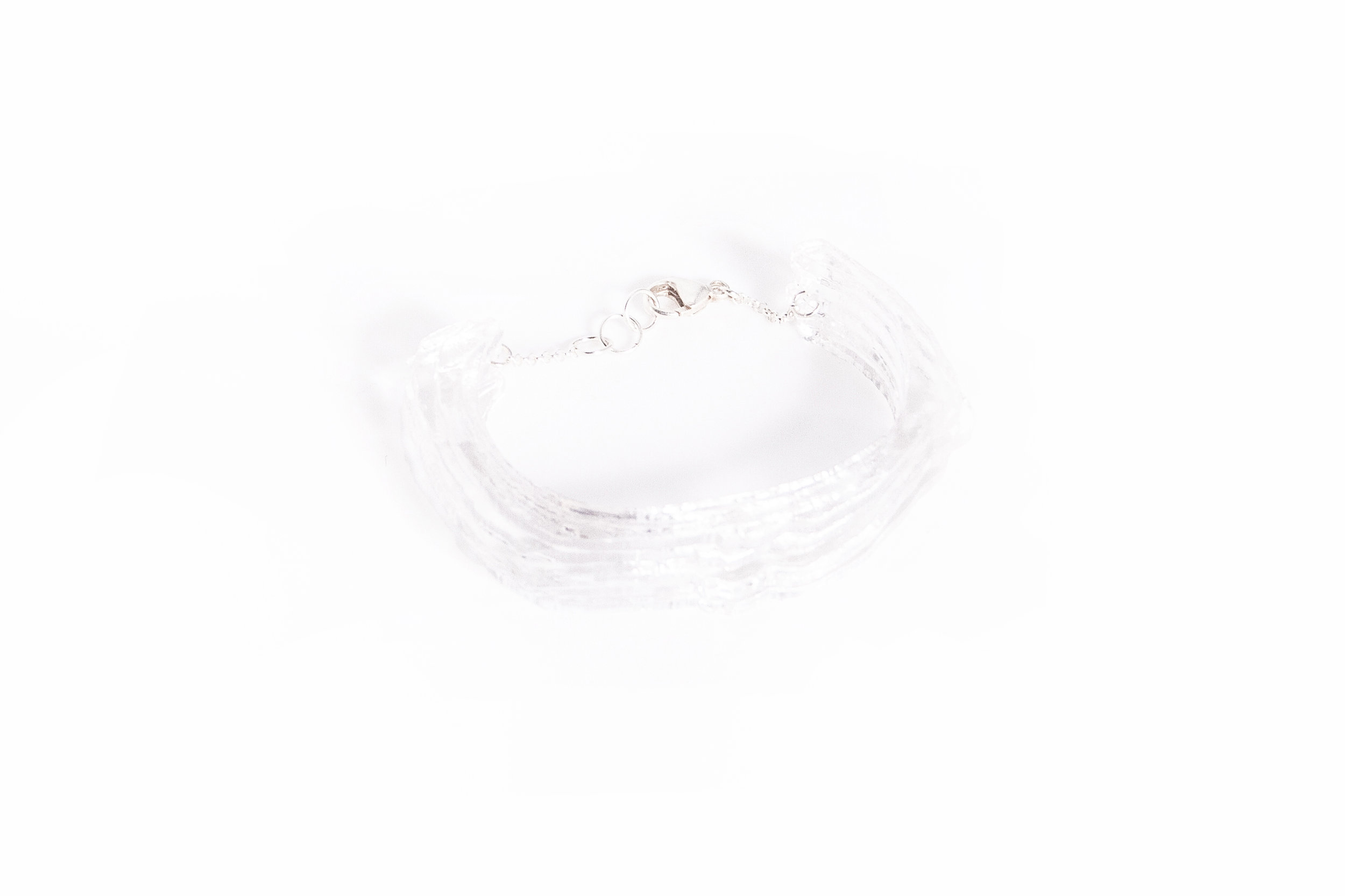 Clear Knot Blend Cuff
We've treated this series as an excuse to experiment with new textures and materials, exploring the more tactile experiences one might only have once deviating from a two dimensional format. We play with form and light, interacting with the contours of the body. These translucent terrains use repetition to create their undulating forms, refracting the light and hugging the body.
This cuff measures 2.75in x 2.25in x .75in.
sold out